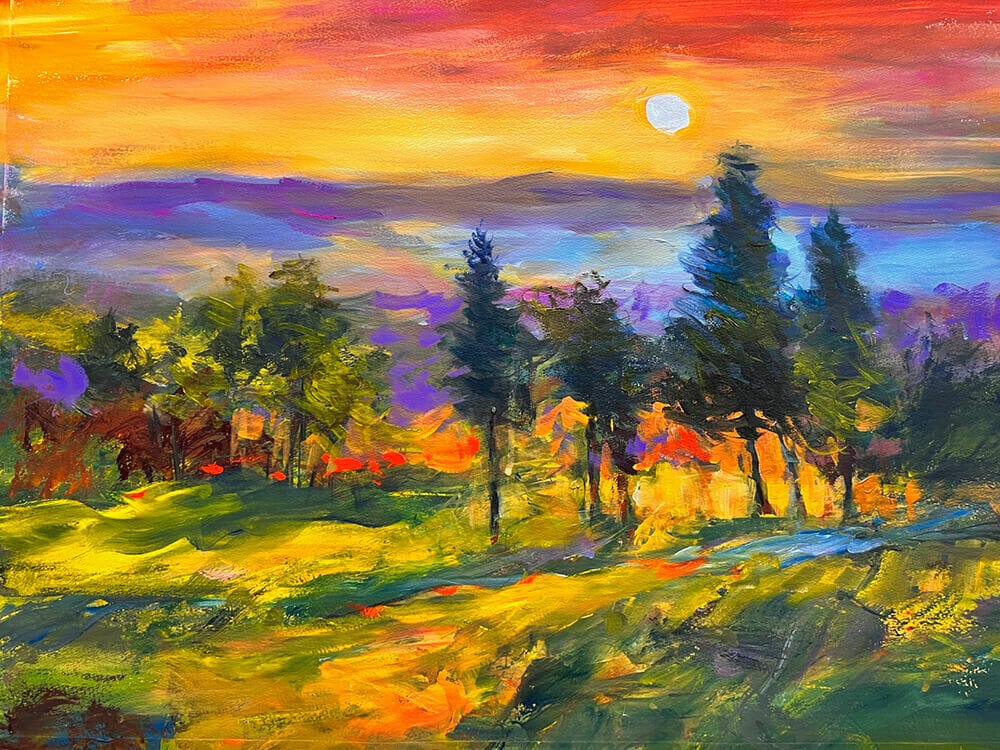 Art for Every Place
The Artist
Gloria was always the kid in elementary and high school who was prodded by her classmates to draw the teacher. A good way to get into trouble. But she never planned an art career- too much insecurity.
Fine Art Gallery
---
Explore the variety of different colorful focuses artfully considered by Gloria Coker.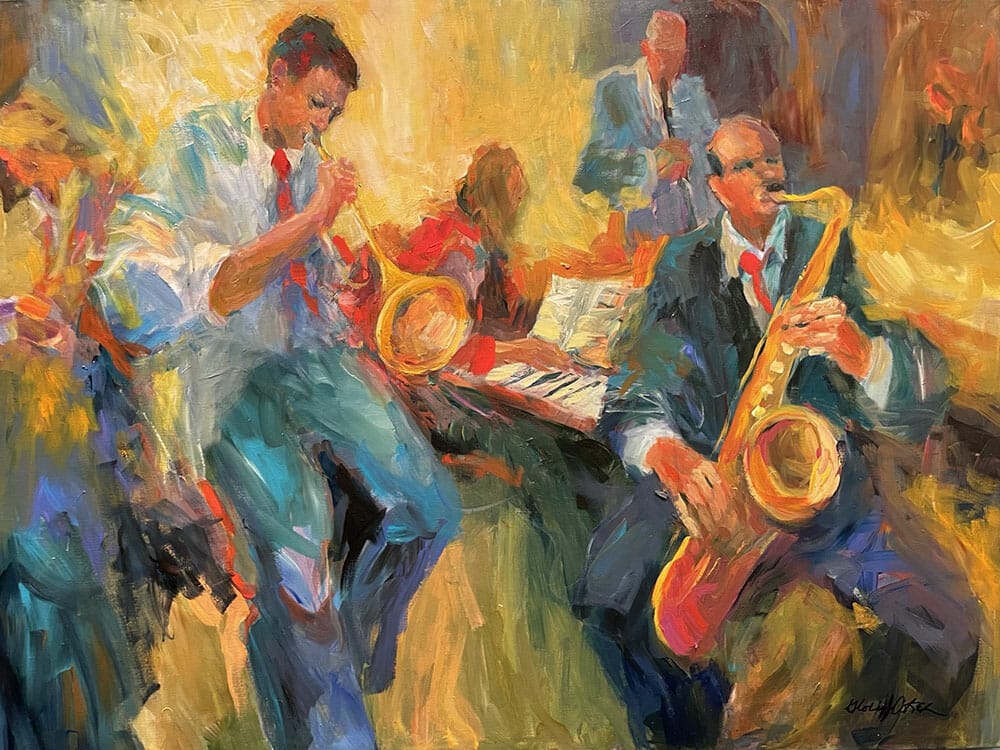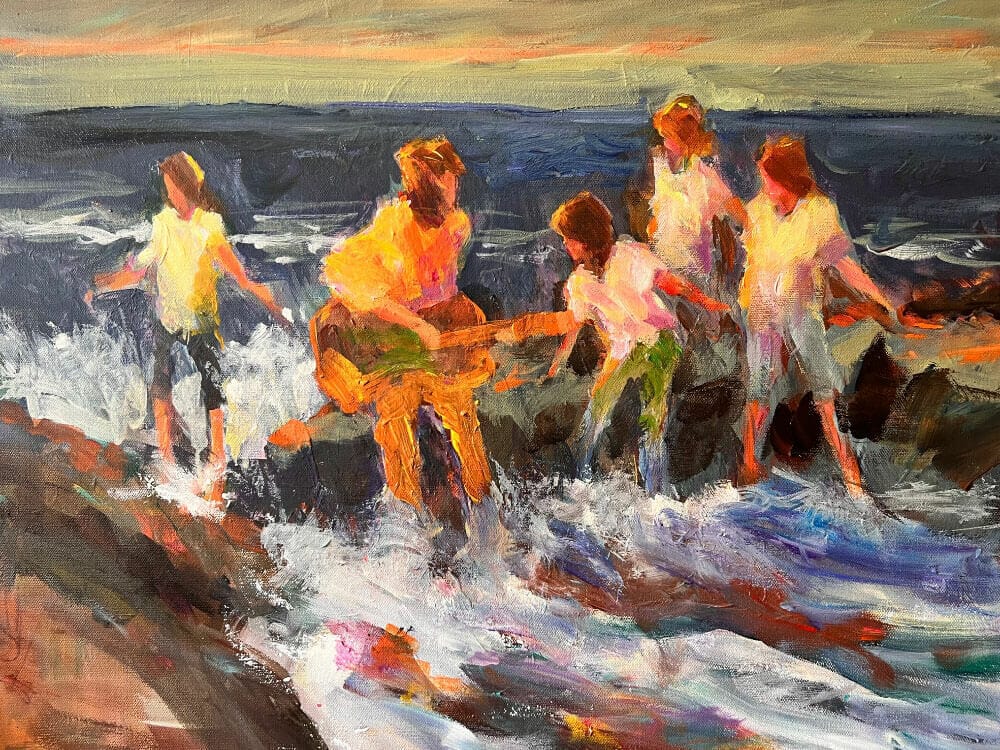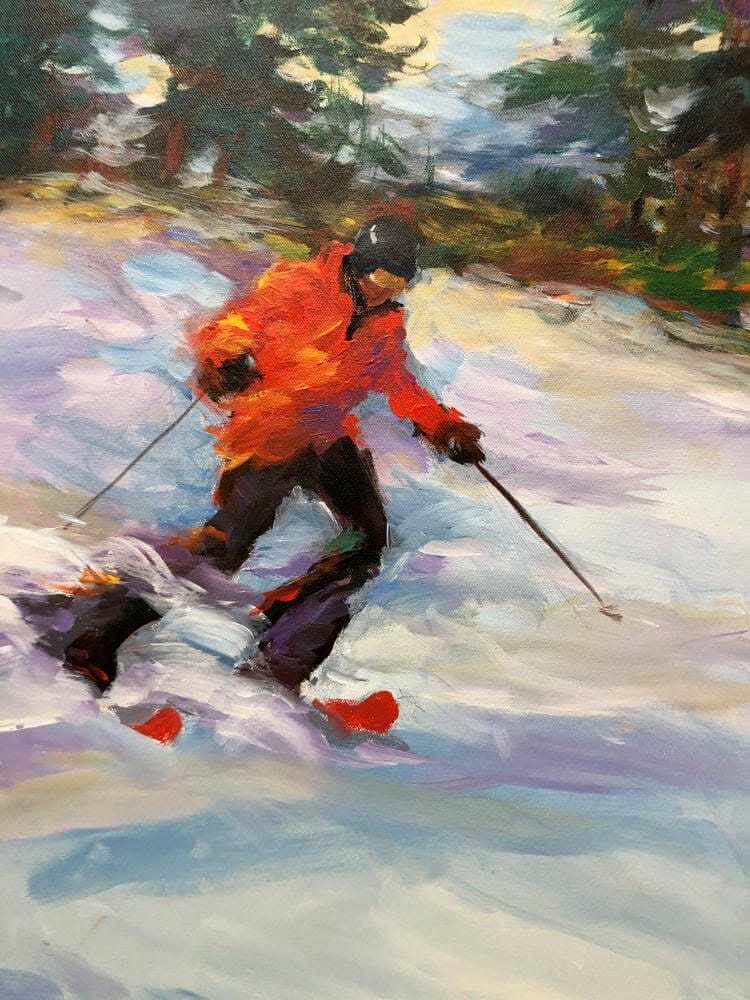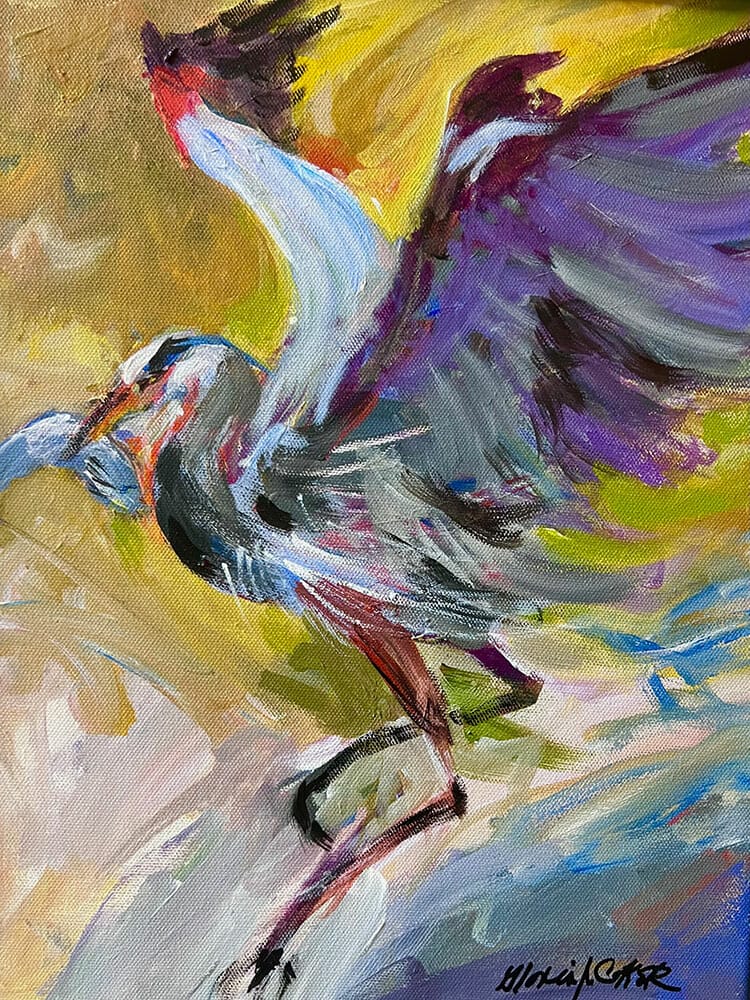 "Gloria Coker's work is poetry, music, and motion blended in a vibrant world of color that is breathtaking. Her art pulses with life and sound. It is like being at the center of a vortex of energy, momentum, and brilliance – swept into a dynamic landscape of visual splendor."

JoAnn Falletta, Music Director of the Virginia Symphony, the Buffalo Philharmonic, and international guest conductor.
Latest on the Blog
---
Most of us who live in the Hampton Roads area of Virginia are familiar with Fort Monroe. It's the fort with the moat in remote Hampton. I recently had the opportunity to visit the tunnel under the Casemate Museum there and was entranced by the quiet sense of history. The walls are multi-colored and textured.…
I just had a disappointing yet eye-opening painting experience. I had an older painting, a 24×36 canvas that quite dissatisfied me.  I thought I could remove it from the frame and redo it. It was a group of musicians slightly abstract that was part of a series I had found interesting a while ago.  I…
Back to live and in-person, you can wander around the halls to see beautiful artwork including a few of mine. The Nansemond-Suffolk Academy art show is always a treat for the eyes on these dreary winter days. Stop by and enjoy the paintings. Let me know which one is your favorite. Of course, if you…
Continue Reading Time for the Art Show at Nansemond-Suffolk Academy