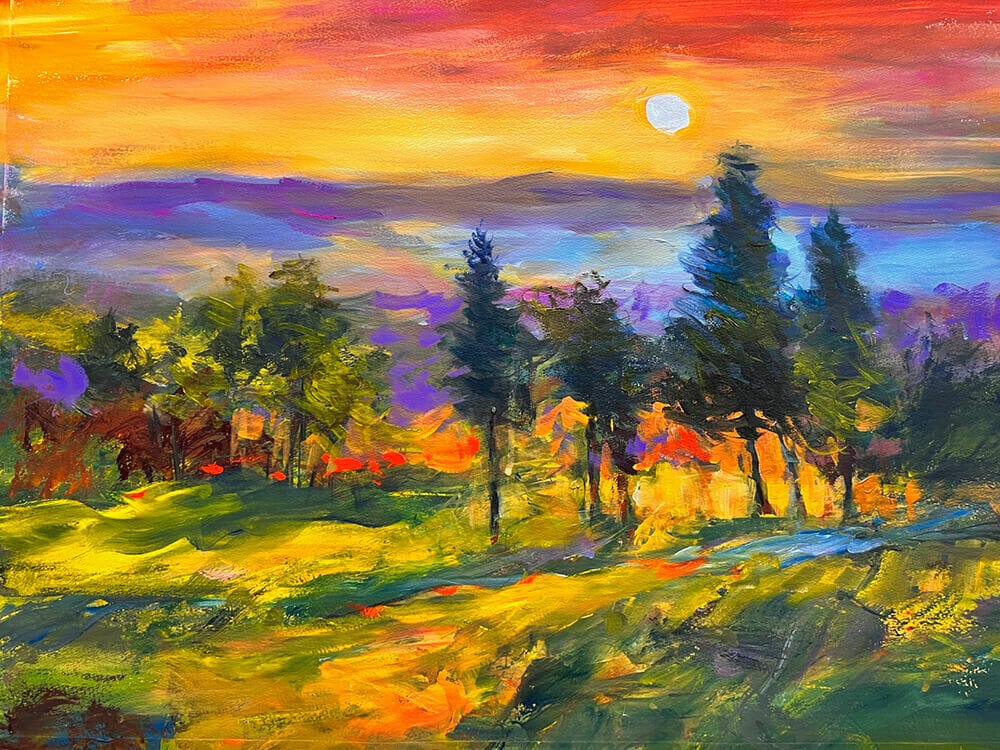 Art for Every Place
The Artist
Gloria was always the kid in elementary and high school who was prodded by her classmates to draw the teacher. A good way to get into trouble. But she never planned an art career- too much insecurity.
Fine Art Gallery
---
Explore the variety of different colorful focuses artfully considered by Gloria Coker.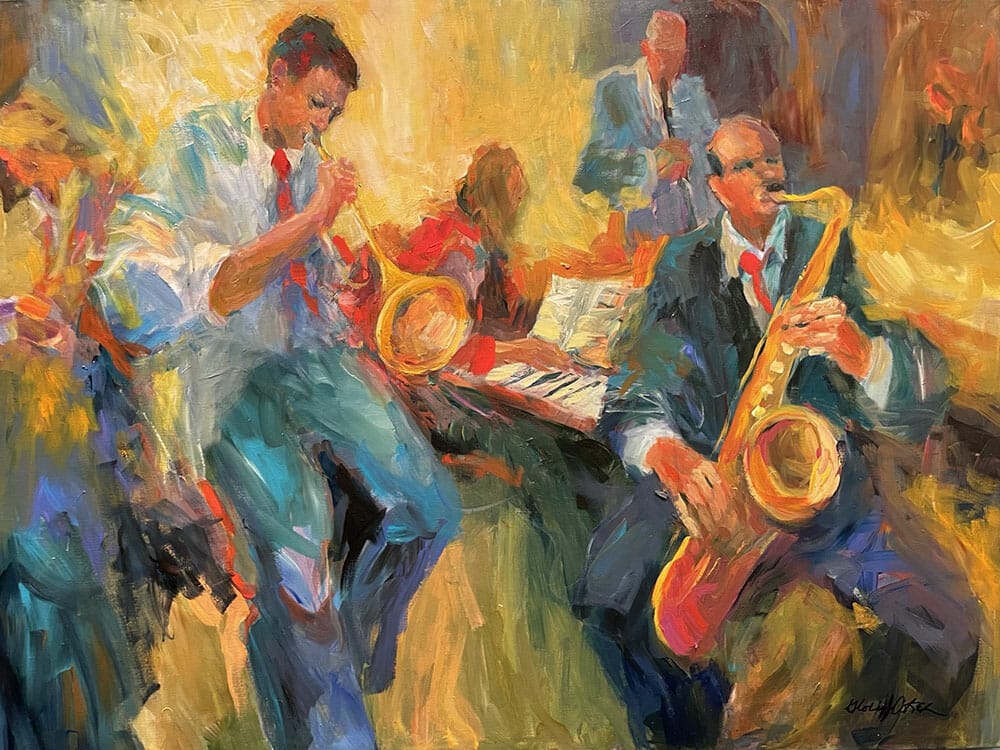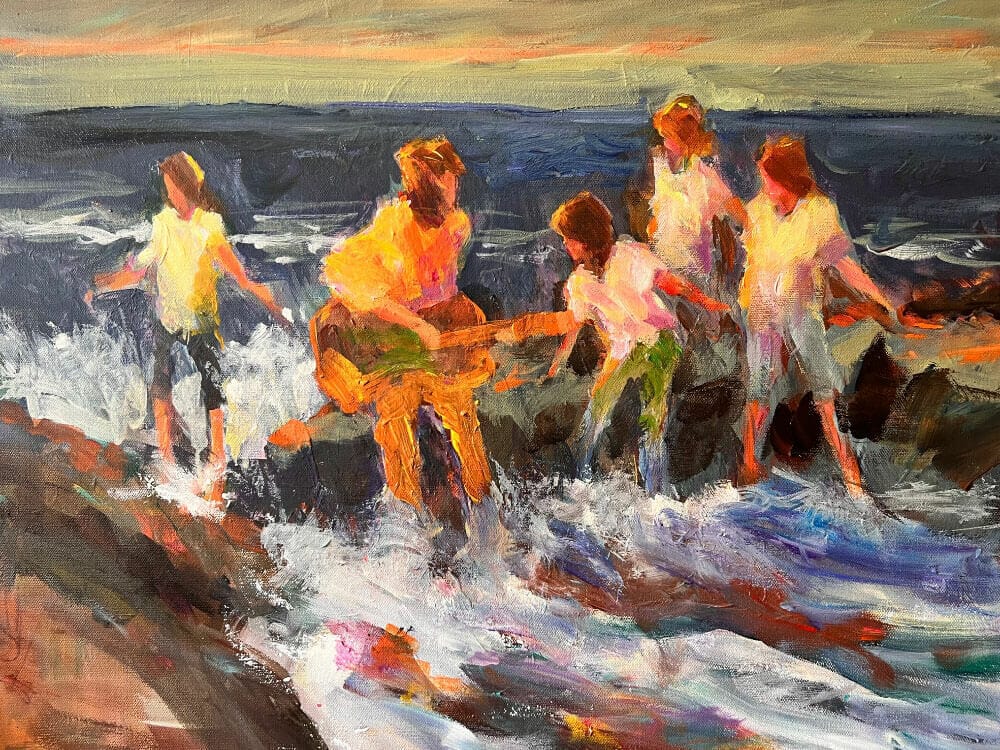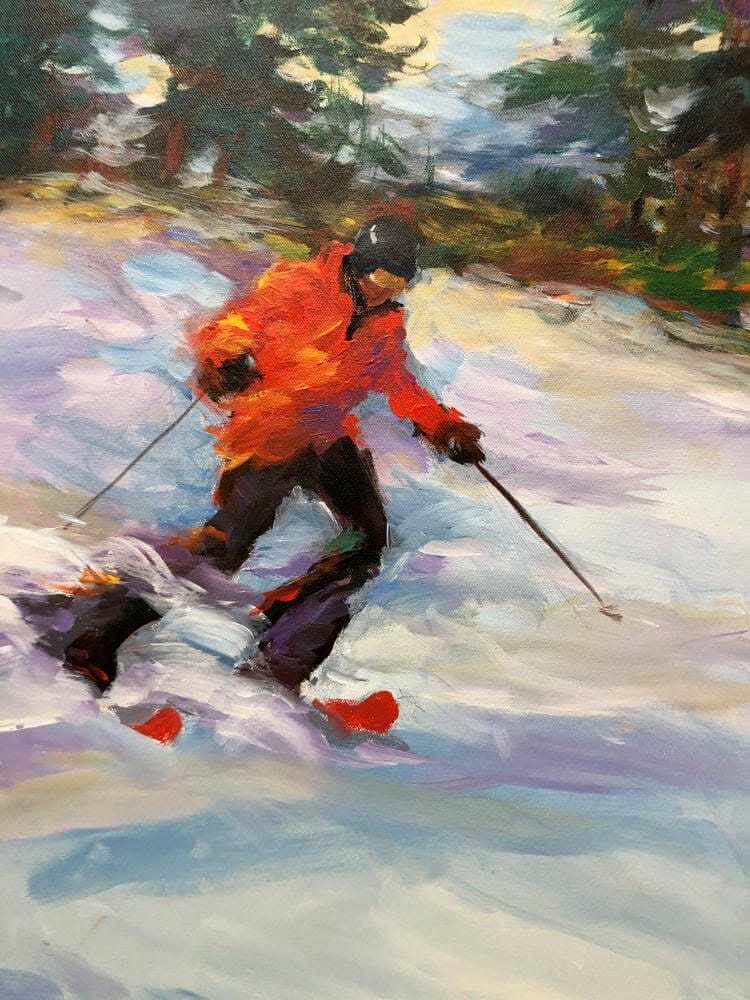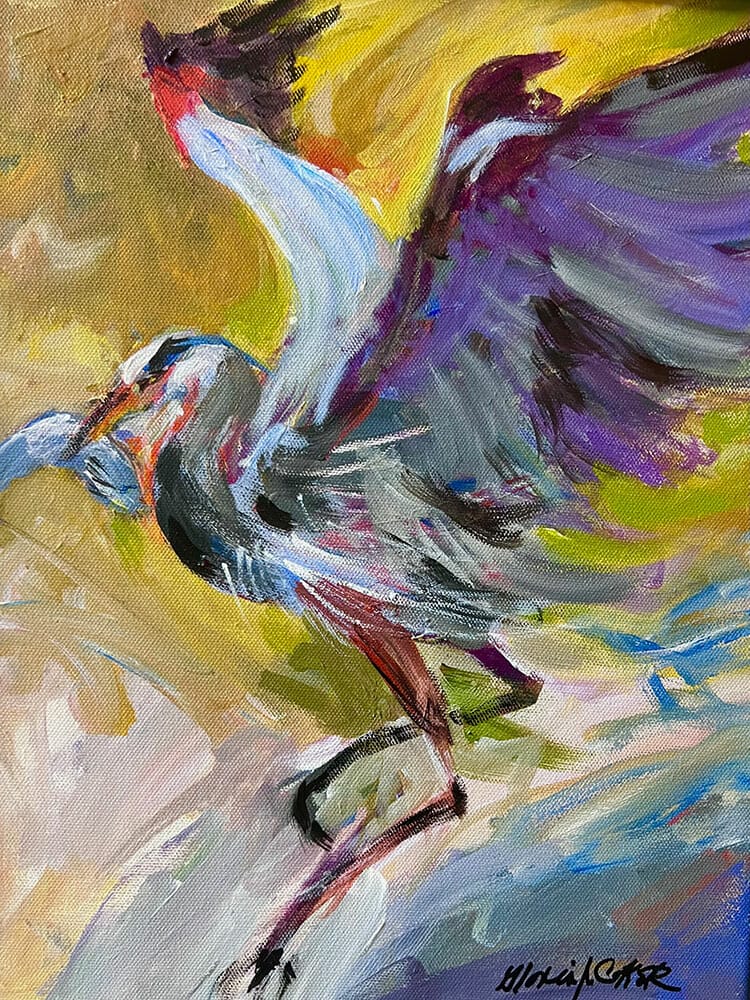 "Gloria Coker's work is poetry, music, and motion blended in a vibrant world of color that is breathtaking. Her art pulses with life and sound. It is like being at the center of a vortex of energy, momentum, and brilliance – swept into a dynamic landscape of visual splendor."

JoAnn Falletta, Music Director of the Virginia Symphony, the Buffalo Philharmonic, and international guest conductor.
Latest on the Blog
---
I paint in a loose style and people always comment on it. Mostly they like it and many want to know how they can loosen up. Of course I don't paint like Pollack but he does throw paint around. So maybe one's brain can take a break and you can engage in what I call…
Speaking in acronyms is not my forte. I stalled at OMG!
Years ago we had out of town company and they brought their little dog. I don't know the breed of that dog, but the long hair seemed to be the same length over his face and his rear. Especially when he lay under the table at our feet. You did not know which end was…